Animation alumni will be in the spotlight at a local festival
Trailer for The Pākalā children, directed by Gavin Arucan.
Recent graduates of the University of Hawaii at the Mānoa Creative Media Academy (ACM) will present screenings of their short films in 2021 Hawaii Book and Music Festival this fall. The virtual event will give the audience a glimpse of their animated works ranging from traditional Hawaiian mo'olelo (stories) to every other film Kaua'i children on the run to Waimea Canyon.
ACM old students Briana smith, Kalilinoe Detwiler and Gavin Arucan, who is now a speaker at the academy, will be featured on a panel, Innovation Future — Academy for Creative Media Animation and Video Showcase, on October 7 at 4 pm. The live event is open to the public. (Sign up online)
Laura Margulies, assistant professor at ACM, known for creating hand-painted animated films, will host the online panel session.
"It is very gratifying to have our ACM filmmakers in the spotlight, "exclaimed Marguiles. "They have worked hard to make compelling films that address their unique perspectives and cultures while invoking the universal."
After the screenings, the filmmakers will be on site for a question-and-answer session.
"At the Creative Media Academy, we seek to empower students to tell their own original and authentic stories, especially those of Hawaii, Asia and the Pacific which are at the heart of ACMthe mission of. The overall goal of our program is to nurture the individual voices and talent of our students so that they can succeed in the film and television industries both on our island and beyond, "said Lisette Flanaire, associate professor at ACM.
Learn more about the filmmakers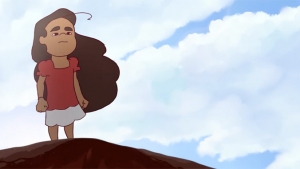 Arucan is currently making storyboards for the web-series, Helluva Boss and has directed several animated short films, including The Pākalā children, Pua warriors and Sina Ma Tinirau.
Smith co-directed a film which premiered at Hawaii International Film Festival, and made a film screened in Shanghai, China, through the EUH SMART scholarship program. In the summer of 2020, she completed a second documentary. She also directed the film, Welcome to the alleys, about a woman who runs a program for young adults with special needs at Pali Lanes in Windward Oahu.
As a Kanaka artist and scholar, Detwiler explores the paths of cultural perseverance by expressing ancestral knowledge in the present through animation and creative writing. she anime hawaiian mo'olelo for native productions.
Additional information can be found on the Hawaii Site of the Book and Music Festival.
This event is an example of EUH Mānoa's goals to improve student achievement (PDF), become a place of native Hawaiian learning (PDF), two of the four objectives identified in the 2015-25 Strategic Plan (PDF), updated in December 2020.