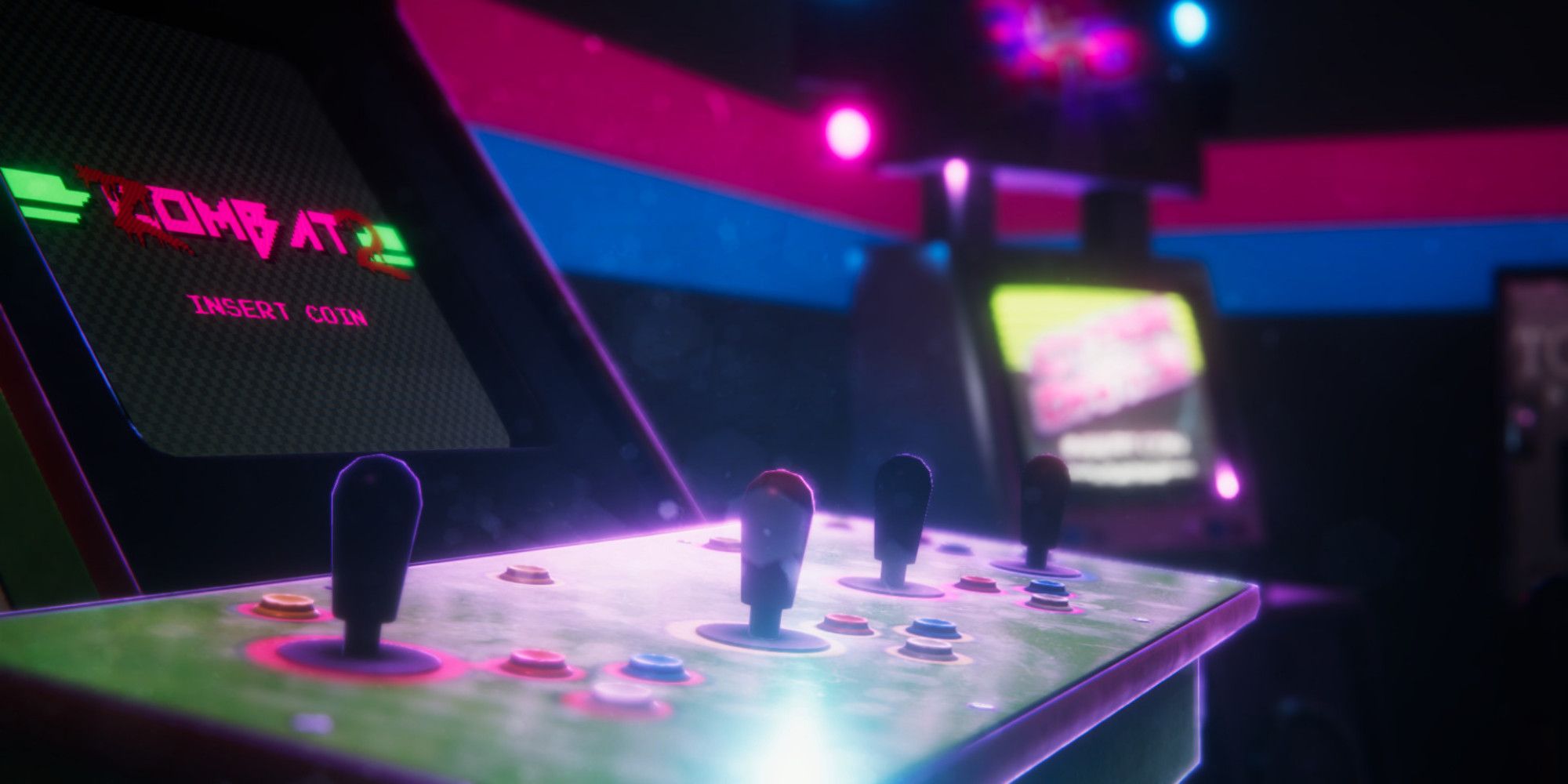 Arcade Paradise, an aesthetic management game from the 90s, has a demo now available
Arcade Paradise features business management, retro games, and even Geralt of Rivia himself.
Fans of life simulation and management games can try a new one for free before it launches on Steam. Arcade Paradise is available for demo now, ahead of its spring 2022 debut.
Developed by Nosebleed Interactive and published by Wired Productions, Arcade Paradise tasks you with turning your family's laundromat into a successful arcade business. Your adventure takes you back to the 90s, with a lot of nostalgia.
Related: Dutch Survey Calls Apple's App Store Anti-Competitive
The story of Arcade Paradise begins when you work in the laundromat doing mundane chores, such as washing rags and other not-so-fun activities. Once you've started the transformation, this is where the fun really begins.
Players have up to 35 arcade machines to choose from in the game to entice customers. Arcade games will come from 30 years of gaming, starting with early vector games through to the 32-bit era. Each arcade game will have its own set of missions and stories to complete.
That's not the only interesting thing about this upcoming title. There is also a multiplayer mode in the arcade game itself which allows you to compete with up to four players. In true retro arcade fashion, you can even put your initials in the high score leaderboards in individual games.
In addition to these game modes, it will also include a killer soundtrack. All the tunes you hear, whether playing the different games or choosing one to liven up your arcade through the jukebox, are inspired by the 90s.
A note also for fans of The Witcher: a well-known voice actor from the series has some sort of cameo in this title. Doug Cockle, the voice of Geralt himself, takes on the role of your character's father who will share tips and suggestions while you are away.
Arcade Paradise isn't the only simulation game garnering attention right now. PC Building Simulator has been claimed over 2.5 million times on the Epic Game Store since it was temporarily free.
Next: Roblox Goes On Weird Content Ban, Targeting Weddings, Hand Holding & Politics
Amouranth has been banned on Twitch, Instagram and TikTok
This is the fifth time that she has been banned from the streaming platform.
Read more
About the Author