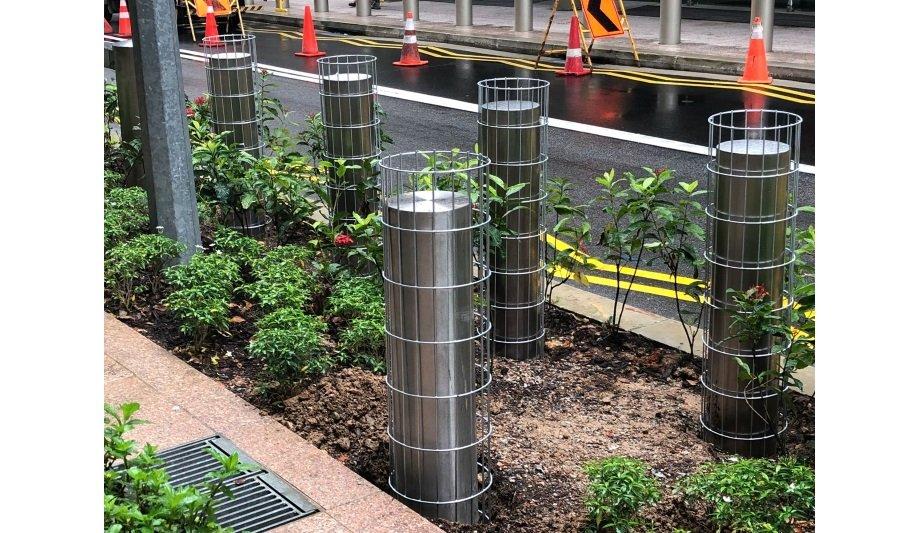 ATG Access suggests improving aesthetics when securing public spaces
New research has highlighted the importance of striking the right balance between safety and aesthetics when securing public spaces, especially in places of historical interest or with recognizable design vocabularies.
ATG Access's Future of Urban Design report found that a third (32%) of architects, specifiers and planners found that local residents are often reluctant to change the look of a neighborhood through implementation physical security measures.
Incorporate security solutions
Encouragingly, given the pervasive threats to urban life, research shows that the majority of urban design professionals themselves are aware of the importance of incorporating security solutions into their projects, with 82% agreeing to say that they make a positive addition. However, some have also expressed their own concerns about the impact these measures may have on the aesthetic appeal of a development.
According to the survey, 40% consider that incorporating security measures into new developments without affecting their aesthetic appeal is a major design challenge. A surprising 2% admitted that they actively dislike them and try to avoid including safety measures in their designs whenever possible. In contrast, 8% of those surveyed said that while they would prefer not to include security measures in their plans, they are aware that a lot of people like to see them.
Reduce carbon emissions
Security measures will have an increasingly important role to play as our cities continue to evolve "
Iain Moran, Director at ATG Access, commented: "Our research really highlights the importance of preserving the visual appeal of public spaces while protecting people from threats like vehicle attacks.. "
"Security measures will have an increasingly important role to play as our cities continue to evolve over the next few years, with a growing focus on smart automation, reducing carbon emissions and transforming centers. shopping centers in leisure centers, it is therefore essential that we maintain a positive feeling towards them. . When implemented sensitively and correctly, security solutions provide the public with a sense of solace and comfort, without harming historic monuments or the broader development design, or creating a fortress mentality among those. that use space.. "
Provide maximum protection
"The technology we have is constantly evolving, with cutting-edge products offering maximum protection with very elegant designs. In addition, protective street furniture such as lighting, seats, planters, garbage cans and bicycle racks can now be used with more traditional solutions, offering more freedom in the design of public spaces.. "
According to the report, more than a third (36%) of urban design professionals believe that impact-tested street furniture is a big innovation. However, 59% said that while they think protective street furniture is a good idea, they think architects should have more of a say in their design from scratch. Another 19% said they wish there were more options to choose from.
Protective urban furniture
Iain continued, "From this it is clear that while attitudes towards impact tested street furniture are positive among architects and planners, there is a definite demand for access to more personalized products.. "
"A more collaborative approach between suppliers and design professionals could therefore be the key to improving the perception of the aesthetic impact of security measures and encouraging an even more widespread implementation of both protective urban furniture and traditional solutions.. "