Boat the Blue Antique & Classic Boat Show draws thousands to the Blue Water area
Thousands of people gathered in Port Huron this past weekend to attend this year's Boat the Blue Antique & Classic Boat Show.
After being postponed to 2020, the two-day event took place on Friday September 10 and Saturday September 11 at River Street Marina. Audrey Torello, Managing Director of Michigan Mutual Mortgage who sponsored the event, says the show attracted around 7,000 people and was supported by more than 90 volunteers.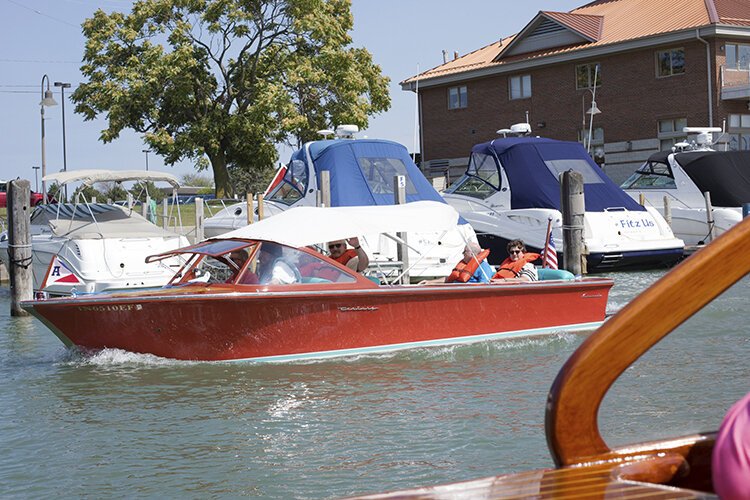 Volunteers offer free boat rides along the Black River during the Antique and Classic Boat Show in Port Huron.
"We have always played a very active role in this event," says Torello. "It's family-friendly and it brings people together, which aligns our core business values ​​- family and fun – and we love to bring this event to the community."
Over 70 vintage and classic boats were on display at the marina and visitors could also enjoy other entertainment options along the promenade, such as live music, merchants, food trucks and face painting.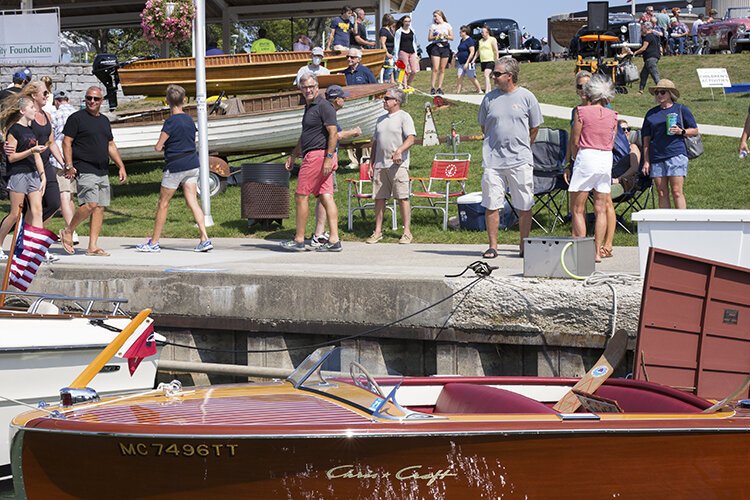 In addition to browsing the classic and vintage boats, event-goers could also enjoy other activities such as shopping at the waterfront market, doing face painting, food vendors, and boat rides. free along the Black River.The free boat rides along the harbor were a popular attraction and Trello says 16 boats made a total of 450 trips during the event.
"We have a great community that comes together around an event like this and we just have a lot to offer in downtown Port Huron," said Torello. "We also wanted to bring people from other areas to our community so they can see who we are and hopefully encourage them to come back and continue to visit us."
One of this year's new additions was a downtown storefront art contest where Port Huron retailers got involved and showcased their love for the Blue Water Zone on their storefronts.
"We have an art competition with young children and teenagers of which we are very proud and this year we have implemented the window art competition," says Torello. "We were pleasantly surprised with our downtown Port Huron retailers – we had 16 participating. We are really proud of this and hope to continue to develop the artistic competition part of Boat the Blue. "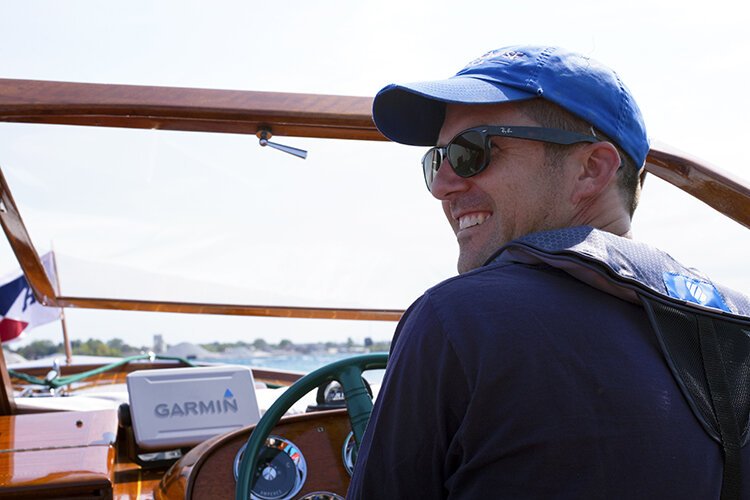 Dustin Walker offers free boat rides on his father's 1951 Chris Craft Sea Skiff 1951 during the Boat the Blue Antique & Classic Boat Show on Saturday, September 11.
The next show will be in 2023, when Torello says they will start planning for the international show scheduled for 2025. Stay up to date with any announcements by visiting bateautheblue.org or follow him on facebook.com/phboattheblue.