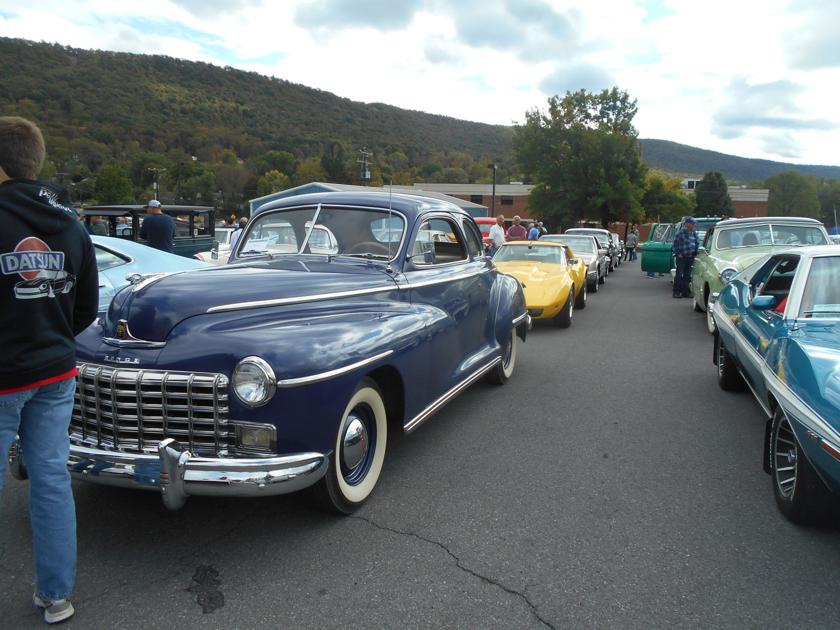 Vintage car parade will take place on October 9 |
The 57th Fort Bedford Vintage Car Parade takes place on October 9 at 2 p.m. as part of the Fall Foliage Festival.
The number of vehicles registered for this year's parade is down due to the coronavirus pandemic, but event organizer Pat Hensel of Bedford said there were still plenty of great automobiles to be seen.
"We have vehicles from Ohio, eastern Pennsylvania, Pittsburgh," she said. "We have over 60 registered and we will probably have 10 to 15 more in the parade. "
Only vehicles with a model year of 1995 or older can be registered to participate in the parade. Hensel said the parade also did not include street rods, custom vehicles or replicas.
Some of the oldest vehicles date back to the late 1920s, early 1930s.
The last parade in 2019 featured vehicles like a 1912 Ford Model T from Mount Pleasant, a 1928 Ford Model A from Duncansville and a 1931 Ford Model A from Buffalo Mills, a 1938 Ford pickup from Bedford and a REO Speed ​​truck. Bedford Wagon 1945.
"We had a lot of old and nice cars and trucks that came to the parade," Hensel said.
Hensel said the show attracts car enthusiasts from across the state and Maryland.
"People will show up here at 9 am and start looking at the different cars," she said.
The parade will depart from the parking lot of Bedford High School at 2 p.m. and follow the same route as in previous years.
Vehicles will head west on East John Street, turn right on Thomas Street and right again on West Pitt Street. The line of cars will then turn right onto Richard Street and left onto Penn Street, continuing to Anderson Street and John Street back to the school.
Pre-registration will begin at 10 a.m. at Bedford Middle School.
The Fort Bedford Auto Club will also have a fun race on October 10. Breakfast will take place at the Happy Hollow Restaurant in Saxton.