Back on court 1, it's still Norrie in charge, leading 6-4 4-2. He's never done better than the third round of a major, so making the last eight would be huge for him, and a message to the rest that he's not a decent player on a run is now his standard.
Oof madonna, Alcaraz serves wide and sinful steps, stretches and punishes a forehand cross for a glorious winner. So Alcaraz destroys one of his own down the line, backs him up with an ace, and he's on the board in the second set.
Sinner hangs on for 2-0, and this hold will give him as much pleasure as his superb play in this first set – if he wants to win he will have to fight, because he and we can be sure that Alcaraz will. He leads 6-1 2-0.
Meanwhile, after fighting back 4-5 from 1-5, Tiafoe is broken by Goffin! They've spent almost four hours and will now whip through the decider we deserve!
Alcaraz, normally so lively on the court, looks extremely gruff as Sinner breaks him up early in the second set; he needs to find an answer here, but the look on his herring indicates he doesn't know what the questions are. Still, he gets it 15-30, only for Sinner to uncork forehand violence, then slide those spindly legs towards the net for the volley that makes it 40-30. He can't put away the next one, however, after a nice backhand sets him up, and when he hits long from the back, Alcaraz has a breaking point to get into the game. He can't take it, another vicious forehand from Sinner lands on the line and forces the error.
Norrie is too good for Paul and he now leads 6-4 2-1, with a break. He runs around his forehand very well, especially when hitting down the line, and I can't imagine him not taking it.
A colossal serve seals a 31-minute set 6-1 in favor of Sinner. He plays superbly here, especially on the return, and Alcaraz is struggling.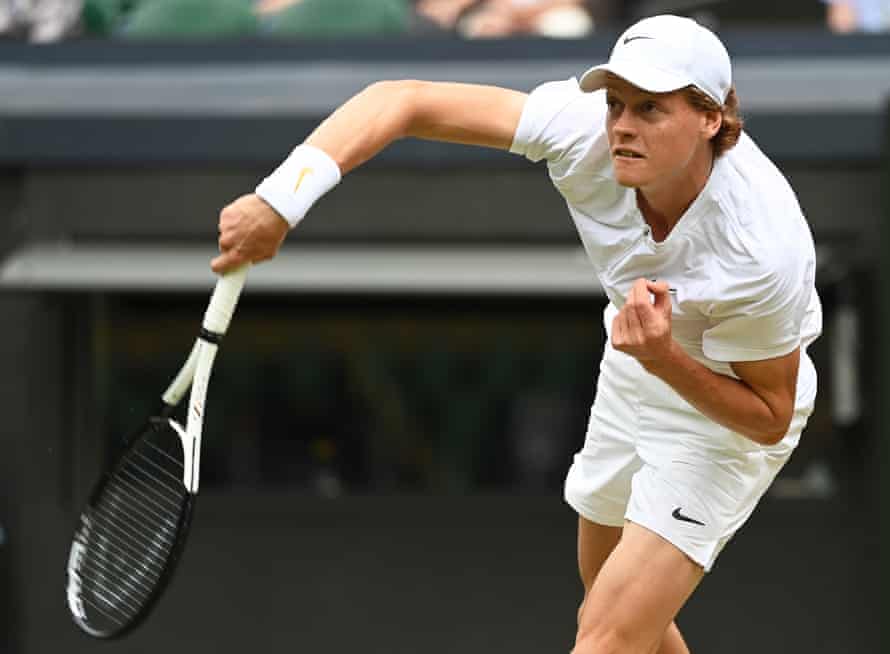 Already, Tiafoe accumulates three break points, and you imagine that if he converts one – he needs two – he will see this without resorting to a decision maker. But Goffin is so tough you can't be sure, and he still leads 5-4 in the fourth set.
Sinner is looking good so far, consolidating for 4-1, but Goffin can't close, broken by Tiafoe for 5-2. And while I'm typing that, Sinner gets 15-40 himself; Alcaraz saves the first double break point with a big serve, but rounding the backhand to drive the line in, he widens wide! Sinner, who is brilliant against all but the top 10 – it's been a few years I think since he beat anyone – now leads the number five seed 5-1 and will now serve for a quick first set .
Norrie is keen on loving and takes the first set 6-4, but Paul is playing well enough and won't go anywhere – like David Goffin, who breaks Tiafoe again for 5-1. One more take and we have ourselves a decider.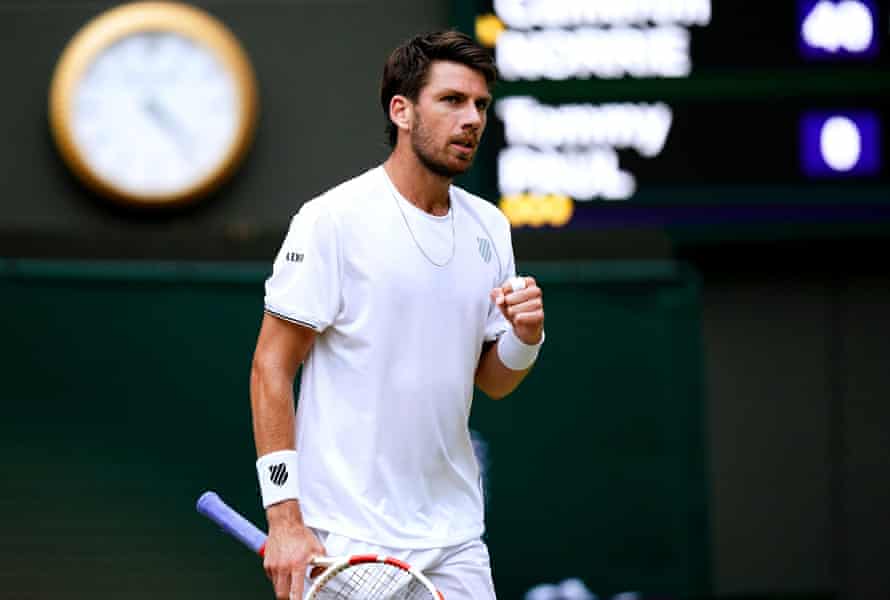 In the middle, Sinner and Alcaraz are out, with Alcaraz facing his first break point and fading into the net with an open line! Sinner leads 3-1, and his excellent comeback is perfect so far today.
Goffin le Boffin, as he was probably called at school, is still ahead in the fourth set, praising Tiafoe – who leads him 2-1 – 4-1. Meanwhile, at No. 1, Paul struggles in a hold that forces Norrie to serve for the first set at 5-4.
Back on court 2, Tiafoe brings the coach out, then loses the first three games of set four. Goffin isn't going anywhere.
I just saw an ad that said "houch are". How far we have fallen.
Breaking point, Norrie finds himself on a forehand and runs away, then a monstrous down the line does the same – this is Paul's fourth recovery try, and also his last for this game. Norrie holds firm and now leads 4-2.
Yes, Tiafoe serves at 15 and leads (3) 6-7 7-5 7-5. He was barely within Goffin's service games at the start of the set but eventually forced an opportunity and when his opponent tightened up he caught it quickly.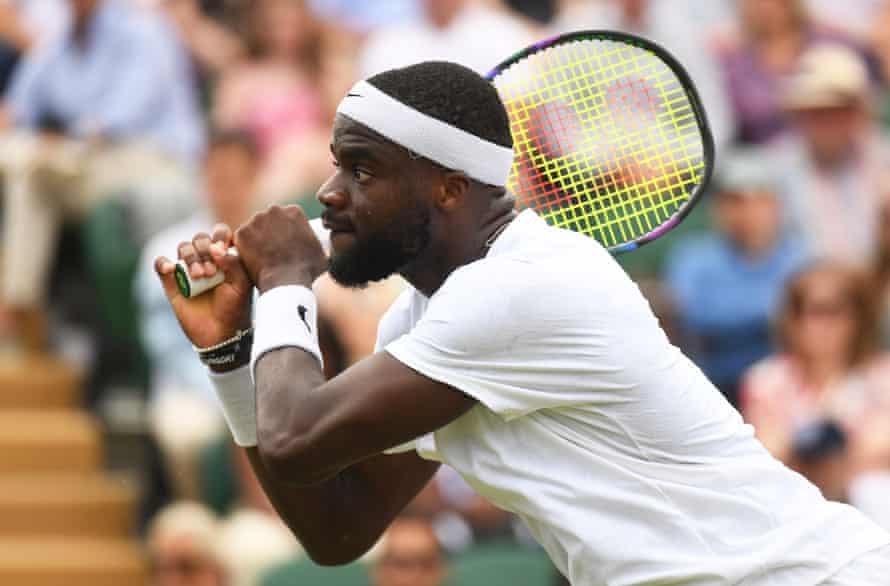 Or not! Tiafoe plays a great break point, Goffin runs nervously on the forehand to allow a booming forehand down the line backed by a nice backhand, and yerman will now serve for the third set at 6-5!
Norrie, who I must say I didn't expect to become as good as him, breaks Paul's early gates and leads 3-1 in the first set; Goffin and Tiafoe, meanwhile, are 5-5 in the third set and heading for their second breaker.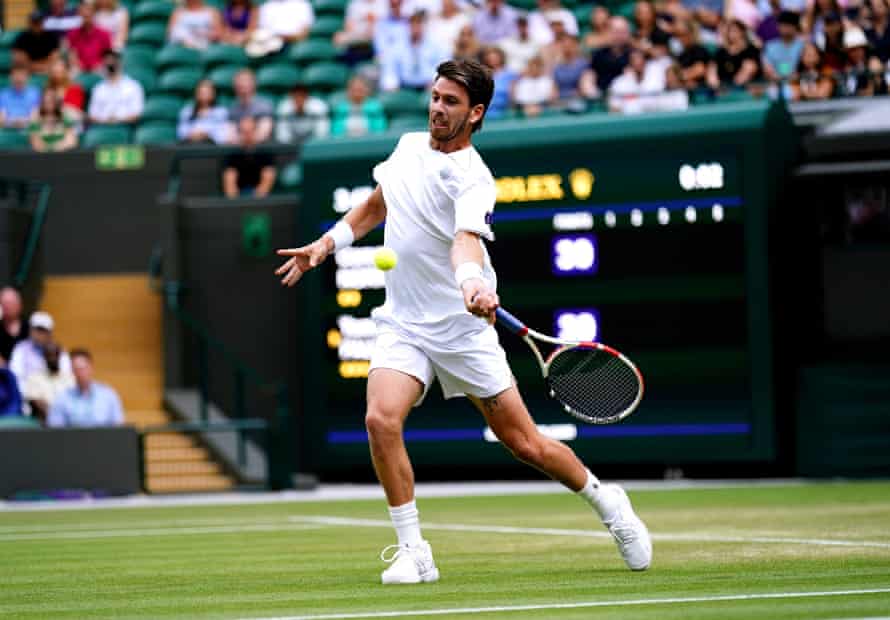 Then on Center, the indisputable match of the day and potential match of the fortnight: Jannik Sinner [10] against Carlos Alcaraz [5].
Jule Niemeier beats Heather Watson 6-2 6-4!
She was just too good today, dominating her opponent, and at 22, playing her first Wimbledon, she reached her first major quarter-final – easy! She then meets Maria and will strongly believe her chances of reaching the final four; I like them very much too.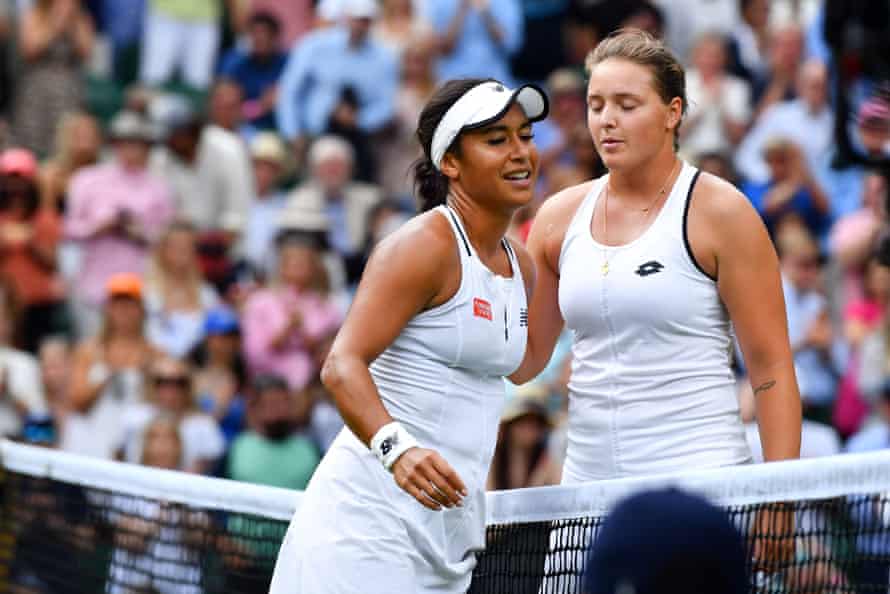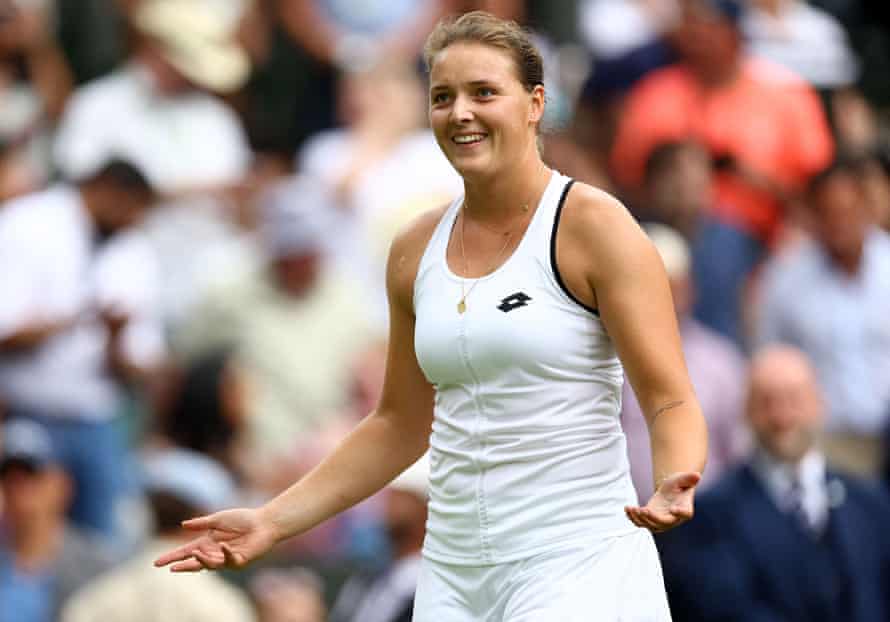 …and Watson also saves him, Niemeier plays it safe on the run – she might show off a winner but instead plays one deep in the middle, only to find herself on the receiving end of a terrific lob! Can she build?
Matchpoint down, Watson keeps the ball in play long enough for Niemeier to land a forehand into the net. But she soon relaunches another more….
Norrie and Paul are missing, with the BBC's little graphic indicating that the former's weakness was his obvious lack of a weapon. That's right, if being left doesn't count.
Watson holds for 2-6 4-5, forcing Niemeier to serve for it…
Don't mind if we do! Badosa v Halep should also be a belt.
I don't know how I missed it until now, but Cameron Norrie, now in touch with Tommy Paul on No1, sports a minor but very accurate mullet. I have a new respect.
Tiafoe and Goffin sped things up, with service games disappearing rather than moving between deuce and advantage; the latter leads 3-2, but of course as I type this, Tiafoe saves two break points. In the middle, Niemeier just broke, then moved up 0-30 down to consolidate; at 6-2 5-3, she is one game behind Maria in the last eight.
E-mail! "Nice to see Edberg and many other former champions sooner," begins Simon McMahon, " and kudos for missing the BBC coverage before their introduction. It was horrible. Atrocious. I could barely watch. I mean, Cliff Richard singing Summer Holiday?! Photos of the Royal Lodge. Barker and McEnroe make Johnson and Sunak look competent. Whoever came up with the idea has to take a long look in the mirror. And should have been told "You can't be serious".
Some of it was quite enjoyable – I can never complain about seeing the champions of my childhood – but as you say, some aspects were so sickening that I had to shed a layer of skin.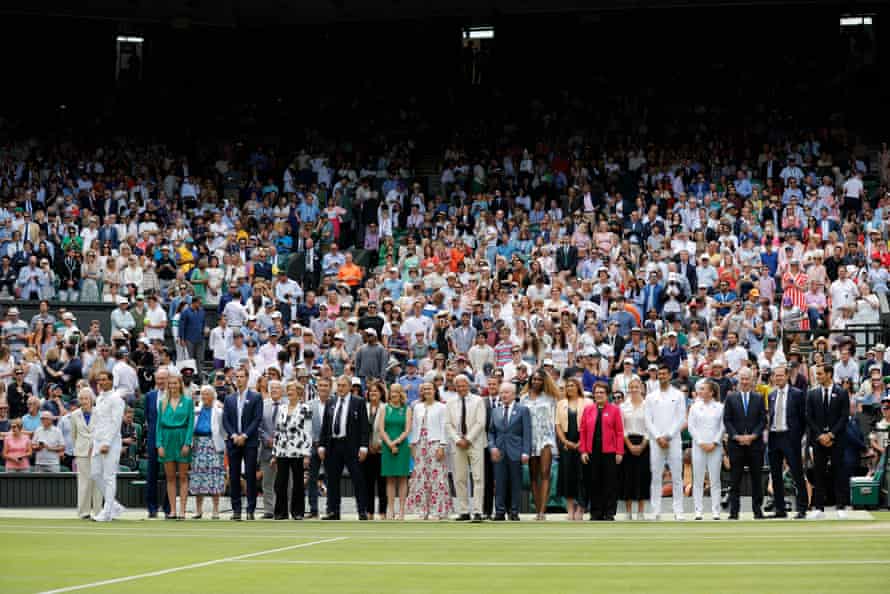 On court 2, we serve in the third set, Goffin leads Tiafoe 2-1, as we are in the middle in the second set, with Watson leading Niemeier 3-2.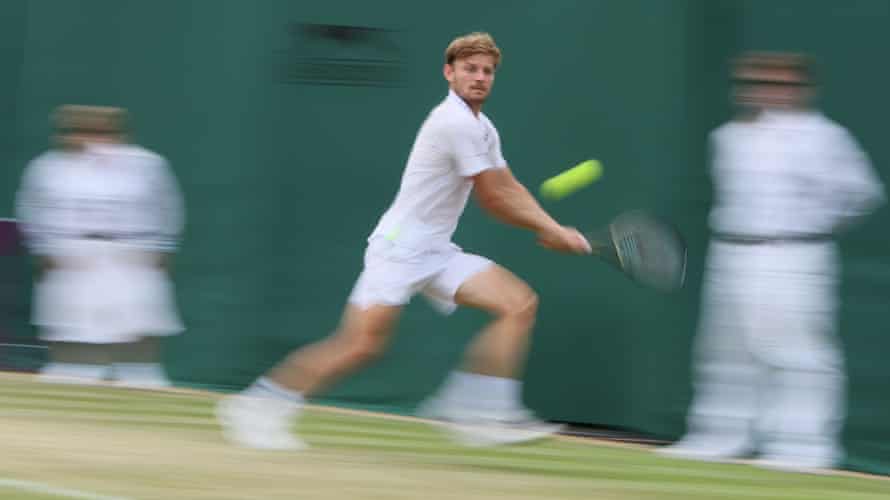 Ons Jabeur is now the only top-20 seed in the top half of the table. We will see her again a little later – she meets the 24th, Elise Mertens – while the next on the n°1 is Cameron Norrie [9] against Tommy Paul [30].
"Oh my God!" Maria said. "It makes me so proud to be a mom, it's the best thing in the world and I love my kids so much!" Ah!